Love Buzzard (Limited)

Level

1

Price

Recharge Time

12 Hours

Income (Full Family)

11,500

Experience (Full Family)

Egg Hatching Time

24 Hours

Valentine's Day

None
The Love Buzzard is a limited Ice World Animal available primarily around Valentine's Day.
The first family member must be bought with Holiday Tokens in the holiday store. The remaining family members must be bought with

in the Shop.

Release History:
February 10 - March 2, 2014. During this time, the price was lowered to 100 for one day.
May 16-19, 2014 as the Personal Prize in the "Creature Collection!" Community Event.
Valentine's 2015. Shop price was lowered from 80 and habitat was changed from Bushes. Holiday store price was changed from 125 .
February 5-21, 2016 (Valentine's)
Incomplete Family Earnings
Family Members
1
5,750
110
2
7,187
137
3
8,625
165
level 50
1296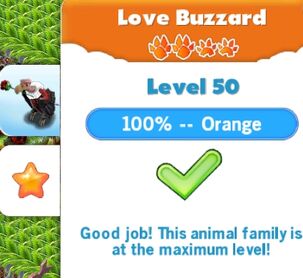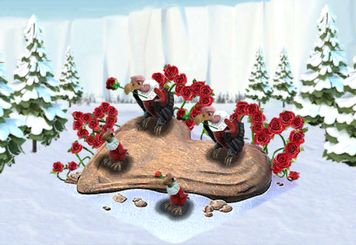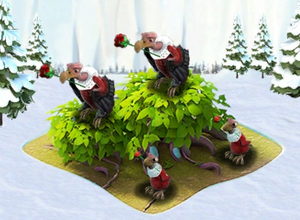 Ad blocker interference detected!
Wikia is a free-to-use site that makes money from advertising. We have a modified experience for viewers using ad blockers

Wikia is not accessible if you've made further modifications. Remove the custom ad blocker rule(s) and the page will load as expected.