Sneaky

Level

11

Price

50,000

Recharge Time

2 Hours

Income (Full Family)

1,950

Experience (Full Family)

80

Egg Hatching Time

1 hour

Steppes

Trunks, Scary Time, Mountaineers, Crazy Critters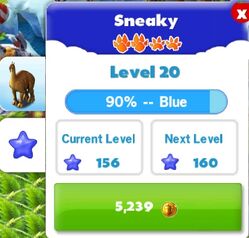 The Sneaky is an Ice World Animal.
Incomplete Family Earnings
Family Members
1
975
40
2
1,218
50
3
1,462
60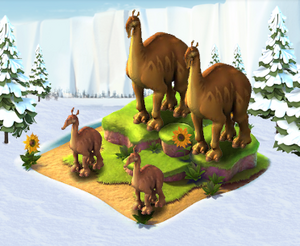 The recharge time (48 hours) and hatch time (6 hours) were lowered in April 2014.
The Sneaky appears to be based on the extinct Macrauchenia. [citation needed]
Ad blocker interference detected!
Wikia is a free-to-use site that makes money from advertising. We have a modified experience for viewers using ad blockers

Wikia is not accessible if you've made further modifications. Remove the custom ad blocker rule(s) and the page will load as expected.